Rev. Vandy C. Simmons, Senior Pastor It is the mission of Antioch African Methodist Episcopal Church to minister to the spiritual, intellectual, emotional, and economic need of all people through Christ's liberating gospel through word and deed, thereby creating excellence for the whole person.
​
Watch to Our Latest Sunday Service
In an effort to keep members and visitors safe from Coronavirus, you can watch Antioch's Sunday worship services online. Please visit to watch the live stream at 8:00 a.m. or the rebroadcast at 10:00 a.m. Join us!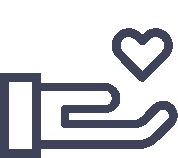 "And this they did, not as we hoped, but first gave their own selves to the Lord, and unto us by the will of God.."